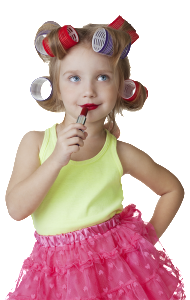 Each package includes a choice of one "Create-Your-Own" body lotion, bubble bath, or scrub
SUGAR RUSH II PACKAGE:
Spa Pedicure & Yummy Facial
$44.00
M&M COOKIE PACKAGE:
Spa Manicure & Spa Pedicure
$42.00
CHOCOLATE CHIP PACKAGE:
Hair & Yummy Facial
Starting at $39.00
LEMON BUTTER PACKAGE:
Spa Manicure, Spa Pedicure & Yummy Facial
$62.00
SUGAR RUSH PACKAGE:
Spa Manicure & Yummy Facial
$42.00
STRAWBERRY FETTI PACKAGE:
Spa Manicure, Spa Pedicure, Yummy Facial & Hair
Starting at $77.00
ROCKY ROAD PACKAGE:
Hair & Tattoo
Starting at $24.00
COOKIELICIOUS PACKAGE:
Hair & Spa Manicure
Starting at $37.00
BANANA SPLIT PACKAGE:
Spa Pedicure & Tattoo
$29.00
Make lifelong memories with our Bonding Packages
We offer special packages for a parent to indulge in with their child, or for friends to enjoy together. The special packages include a choice of "create your own" body lotion, bubble bath or scrub and the use of robes and slippers with a 'Milk and Cookies Kids Spa' experience.
MOMMY & ME "OR" DADDY & ME:
Spa Manicure, Spa Pedicure and yummy Facial
$124.00
BFF SPA DATE:
Spa Manicure, Spa Pedicure, Yummy facial and Icing on the Cookie (Eye candy, dusting on the cheek & lip treatment)
$70.00 per child

Gift Cards available…
Shop our cool spa treats!