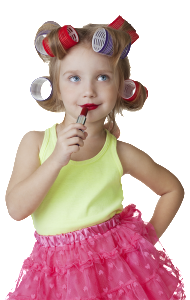 Each package includes a choice of one "Create-Your-Own" body lotion, bubble bath, or scrub
SUGAR RUSH II PACKAGE:
Spa Pedicure & Yummy Facial
$44.00
M&M COOKIE PACKAGE:
Spa Manicure & Spa Pedicure
$42.00
CHOCOLATE CHIP PACKAGE:
Hair & Yummy Facial
Starting at $39.00
LEMON BUTTER PACKAGE:
Spa Manicure, Spa Pedicure & Yummy Facial
$62.00
SUGAR RUSH PACKAGE:
Spa Manicure & Yummy Facial
$42.00
STRAWBERRY FETTI PACKAGE:
Spa Manicure, Spa Pedicure, Yummy Facial & Hair
Starting at $77.00
ROCKY ROAD PACKAGE:
Hair & Tattoo
Starting at $24.00
COOKIELICIOUS PACKAGE:
Hair & Spa Manicure
Starting at $37.00
BANANA SPLIT PACKAGE:
Spa Pedicure & Tattoo
$29.00
Make lifelong memories with our Bonding Packages
We offer special packages for a parent to indulge in with their child, or for friends to enjoy together. The special packages include a choice of "create your own" body lotion, bubble bath or scrub and the use of robes and slippers with a 'Milk and Cookies Kids Spa' experience.
MOMMY & ME "OR" DADDY & ME:
Spa Manicure, Spa Pedicure and yummy Facial
$124.00
BFF SPA DATE:
Spa Manicure, Spa Pedicure, Yummy facial and Icing on the Cookie (Eye candy, dusting on the cheek & lip treatment)
$70.00 per child
*Please note: spa services and treatments for adults are similar to the ones for kids, in order to maintain consistency. We do not use sharp, potentially hazardous tools or administer rigorous processes found in traditional spas or salons (e.g. cuticle trimmers, rough scrubbing, razors).
**Due to COVID-19 the use of robes is currently prohibited.

Gift Cards available…
Shop our cool spa treats!