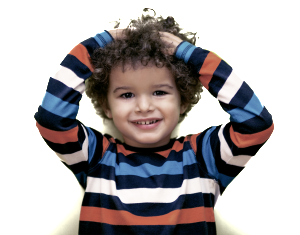 We're mixing up something enjoyable! Enjoy the sweet aroma that will make you crave a tasty treat while getting pampered with our yummy manicure and pedicure cookie flavored soaks, scrubs and soufflés.
Basic Milk Bath Mani/Pedi
Manicure $10
Pedicure $12
"For all the Cool Kids" (Unisex)
Includes Soak, soufflé and polish or buff.
Flavors:
Chocolate Milk
Strawberry Milk
Vanilla Milk
Banana Milk
Spa Manicure $18
Spa Pedicure $20
"For all the Cool Kids" (Unisex)
Includes soak, scrub & soufflé (Polish & 2 designs or buff & Tattoo)
Flavors:
Milk & Cookies Treatment
S'mores + Cookie= S'mookie Treatment
Cookies & Cream Treatment
Mint Chocolate Chip Cookie Treatment
Gummy Worm Mud Pie Treatment
Includes Soak, Scrub, Soufflé, polish & 2 designs or upgrade to our nail textures.
Lemon Drop Cookie Treatment
Vanilla Sprinkle Treatment
Includes Soak, scrub, Soufflé, buff & Tattoo.
Cookie Monster Attack Treatment
Slimy Booger Invasion Treatment

YUMMY FACIAL $20.
Your experience isn't complete without a scrumptious facial! Choose your flavor…
Foaming Facial Cleanse, massage and dessert mask.
Flavors:
Lemon Berry Facial
Chocolate Facial
Luscious Strawberry & Cream Facial
Vanilla Crème Facial
We make the process of getting a haircut or style fun!
BABY'S FIRST HAIRCUT
Includes Certificate and Lock of Hair
$32.00
COOKIE CRUNCH HAIRCUT
Includes scented hair topping
Starting at $35.00
COOKIE CRUNCH MINI
Wash, Cut, and Scented Hair Topping
Starting at $42.00
COOKIE CRUNCH COMBO
Wash, Cut, Blowdry, and Scented Hair Topping
Starting at $48.00
SHAPE UP (Line Up only)
$16.00
BANG TRIM
$10.00
HAIR TREATMENT
Damaged/ Detangling
Starting at $15.00
DEEP CONDITIONER/HOT OIL TREATMENT
Starting at $15.00
SPECIAL EVENT UP-DO
Curls and/or Flat Iron
Starting at $45.00
DELICIOUS CHARMED HAIR
Beads and Braids: Choose from our styles!
Starting at $15.00
HAIR TOPPINGS
Colored Infusions, Glam Strands, Feathers, etc.
Prices Vary
WASH & BLOW DRY
$35.00/with Flatiron Extra $45
WASH & BRAID STYLE
Prices Vary. Starting at $65.00
PERM (Relaxer) FULL
$55.00
ADULT SERVICES
Starting at $55
COLORED HAIR EXTENSIONS
$8.00 per extension
TEMPORARY TATTOOS
$5.00
ICING ON THE COOKIE
Eye Candy, dusting on the cheeks & lip treat
$8.00
EAR TOPPING
Free ear piercing with purchase of earrings
Price varies
CREATE YOUR OWN
Lotion, body scrub or bubble bath
$10.00
NAIL DESIGN
Design per nail
$2.00
NAIL TEXTURE
Rhinestones/Nail Charms – per nail
$2.00
We offer a wide variety of party packages, with themes and activities to suit every child's tastes and interests. All two-hour party packages includes Cookies and ice cream, exclusive e-vite invitations, party favor gift bags and dedicated staff members to manage the fun. Pizza and other foods are available for an additional fee. Add on's Available.
*Please note the following: The Birthday Child is included in the package of 8. All parties will incur taxes and an automatic 20% gratuity. Thank you!
$680 for 8 kids ($45 ea. additional)
Make Your Own Lip Gloss
Spa Manicure
Spa Pedicure
Yummy Facials
Use of robes & slippers*
*Due to COVID-19 the use of robes is currently prohibited.
$750 for 8 kids ($35 ea. additional)
Fashion Show Station
Makeup and Color Hair Extension
Walk The Runway
Runway Photo Shoot, Lights, Red Carpet Treatment
Keepsake Photo
Spa Manicure
$680 for 8 kids ($35 ea. additional)
Sweet Treat Decoration
Cookie Frosting Facials
Spa Manicure
Choice of Pedicure or Up-do Hairstyle or Fun hair color
Use of Tutu's & Tiara's for girls
Use of Capes & Swords for boys
$600 for 8 kids ($40 ea. additional)
Spa Manicure
Up-do Hairstyle for girls/Fun hair color for boys
Tattoo
Rocking Dance Party
Due to Covid-19 Policies and Procedures our party request form is temporarily suspended. To submit a request, please email us at events@milkandcookieskidsspa.com and our event coordinator will be in touch within 24-48 hours. Thank you!